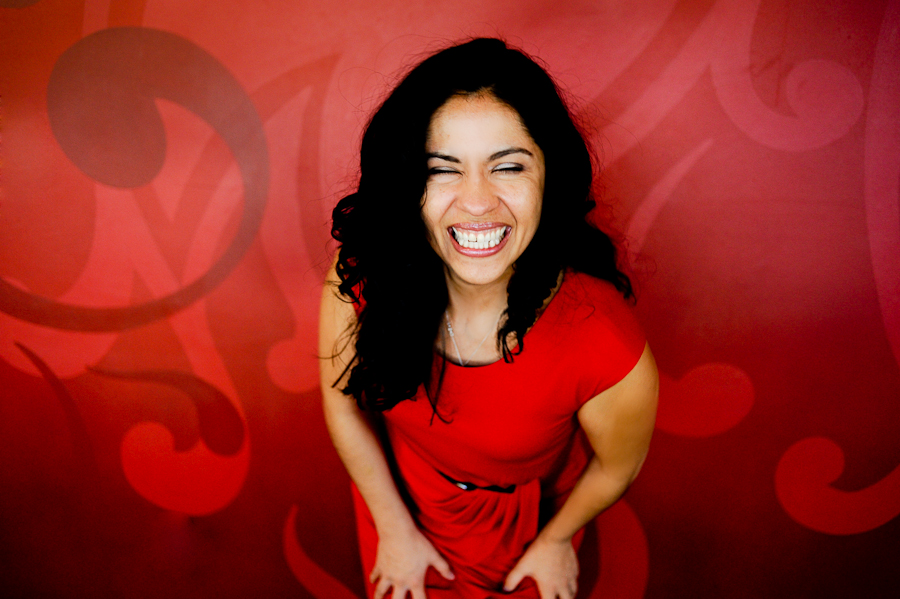 I am a goofy hot-blooded Latina and I love love. I love talking to people in love and I especially love photographing people in love.
I love the color red. I drive a salsa red prius, love dancing salsa, love eating salsa, grew up with red plum and pomegranate trees in our back yard and bougainvillaeas in the front yard. Any time my father wanted to dress up he wore something red. Red for me means fun, passion, flavor, boldness and love!
I believe in love. I believe in family. I believe that every person and couple has a unique story and a unique way of interacting. I believe a powerful photograph is one that not only is beautiful but captures your truth. So I want to get to know you. Find out all the details about how you met, how he proposed, what kinda everyday things you like to do together. Each couple has a different story to tell and I want to tell it.
On top of that I'll help you look your best and feel your most comfortable. When you leave your engagement session feeling more confident and beautiful and more in love, I know that I've done my job.
On your big day, I'll be there from start to finish to tell your story. I'll laugh a lot, encourage, observe, dance amongst guests to take awesome candid reception shots and sometimes even cry during an emotional father/daughter dance or speech. I'm that kind of photographer. I love people. I love happiness. I love love. And I'll love being part of your wedding.
My style is very casual and fun and heartfelt. I'll capture your candid shots and create your family heirlooms for you to last you through the generations.
Looking forward to meeting you!
~rosaura
Will travel for love throughout the Northern California area including:
San Francisco, San Jose, Berkeley, Oakland, Napa Valley, Sonoma,
Palo Alto, Monterey, Carmel and surrounding areas.
(Photo above by Olivia Vale)
BONUS INFO:
This year I had the great honor of speaking at WPPI 2011 for Photographer's Ignite in front of 1500 of my fellow wedding and portrait photographers.  For those who would like to see  me talk about singing, photography and life, please watch this 5 minute video.: