One of the reasons I love photographing engagement sessions is that it allows me to visit new places and see my couples in places they love and feel completely comfortable in.  For this session, Jennifer and Jesse introduced me to a wonderful beach called Rockaway for their Pacifica Beach engagement session.  This beach is their 'happy place' where they love to go and relax and get away when life gets a little hectic.  I can understand why.  As soon as you walk up to this tiny patch of paradise you instantly start smiling, feeling the mist from the crashing waves, feeling the breeze on your face, checking out the surfers catching waves, and just be around happy people.  They love to come to Rockaway to pass the time and reconnect.  I'm so happy they introduced me to their 'happy place' because it has now become my own 'happy place'.  We had such a great time just literally frolicking in the sand and tempting waves to catch us.  So much love and laughter was had.  Please enjoy some of my favorites for our session.  Oh and don't forget to check out the last image as it is an 'outtake' from awesome Pacifica Beach engagement session.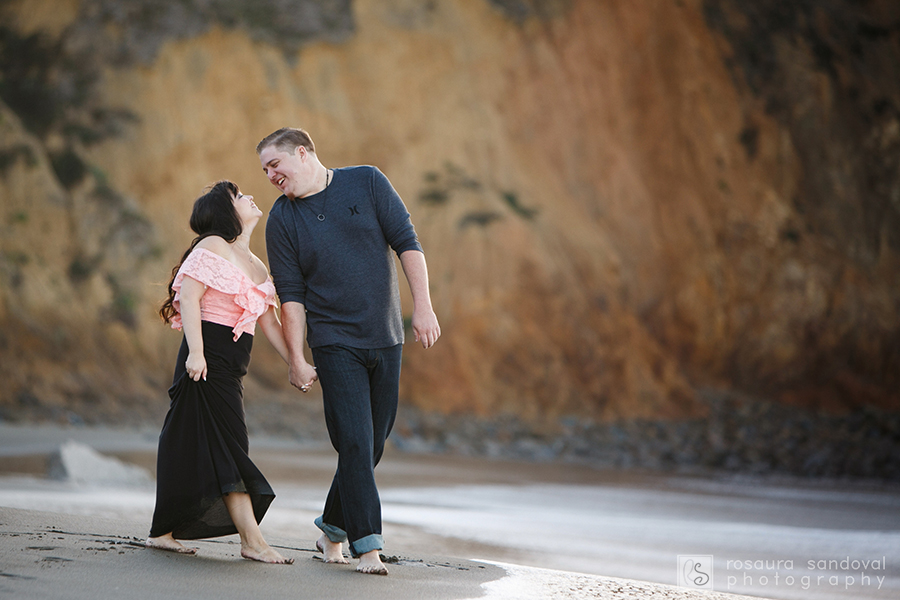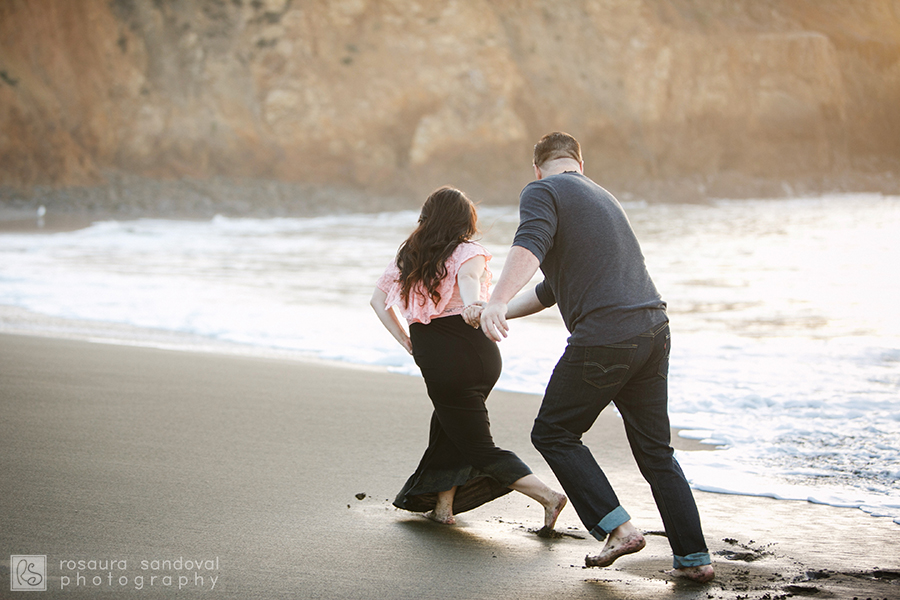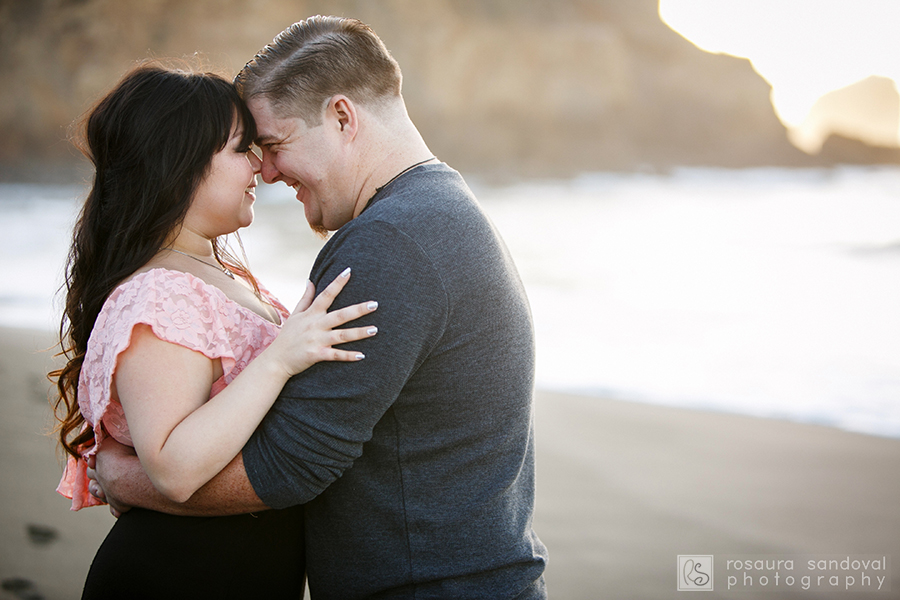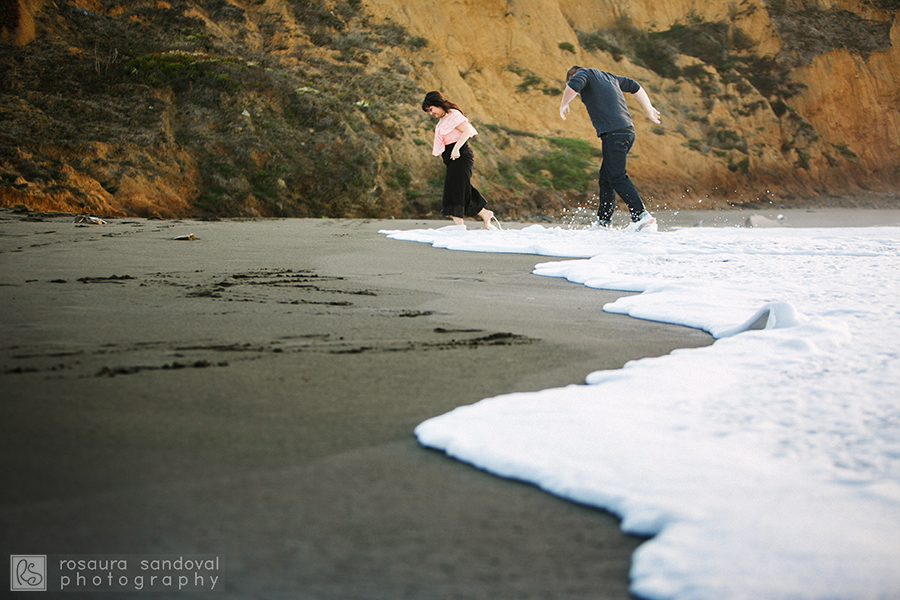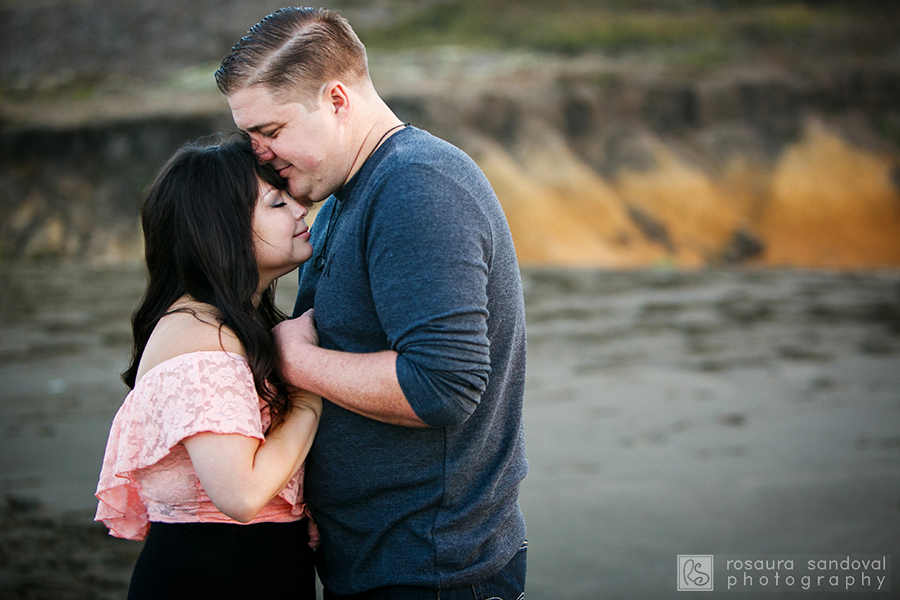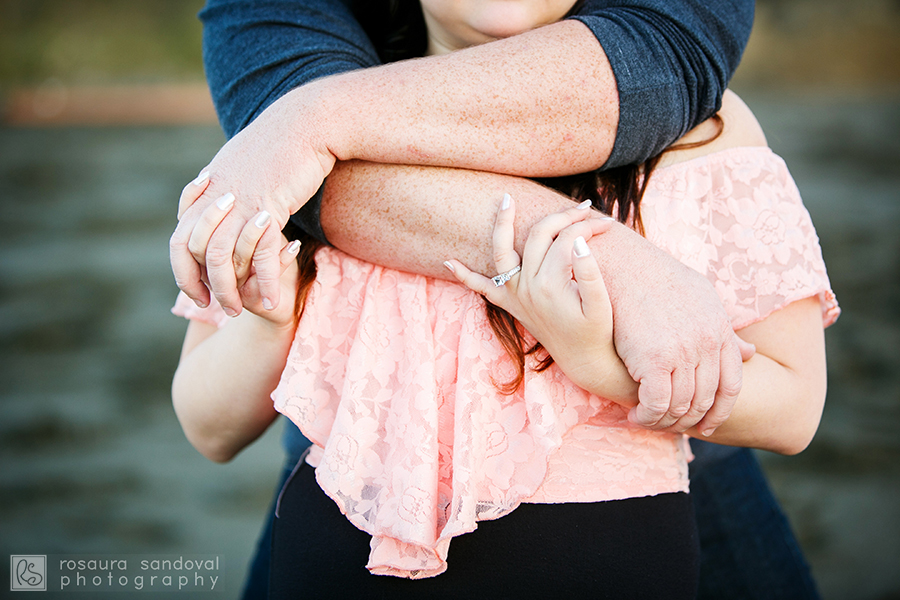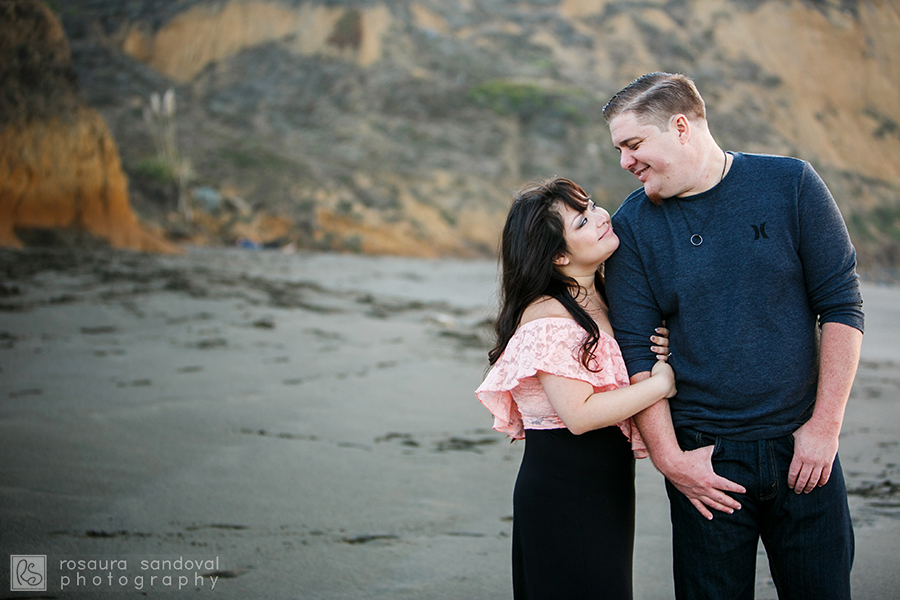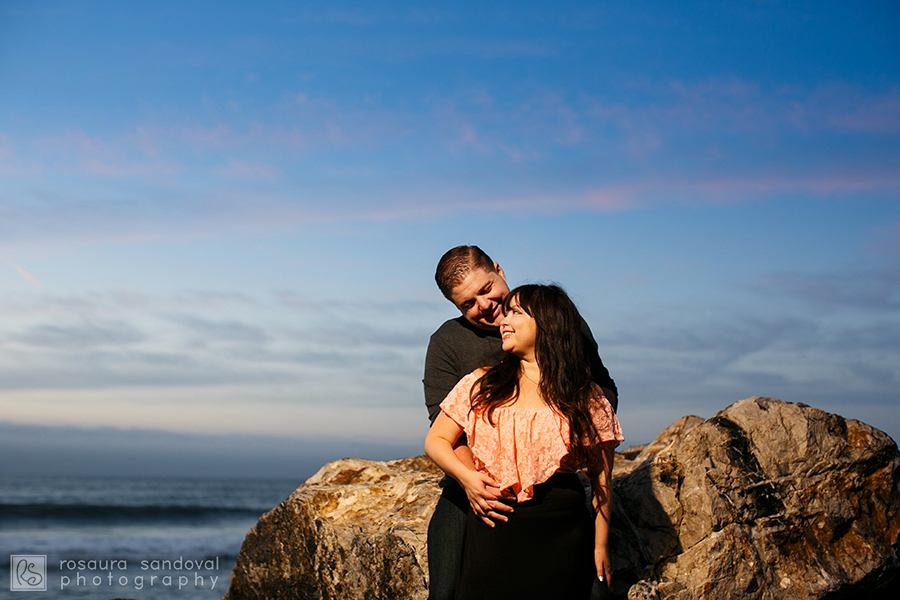 I really tried to actually incorporate the surfers but it didn't quite work out and so I decided just to focus on the love between Jesse and Jennifer during our session.  But here is a  funny outtake from our time at gorgeous Rockaway Beach in Pacifica: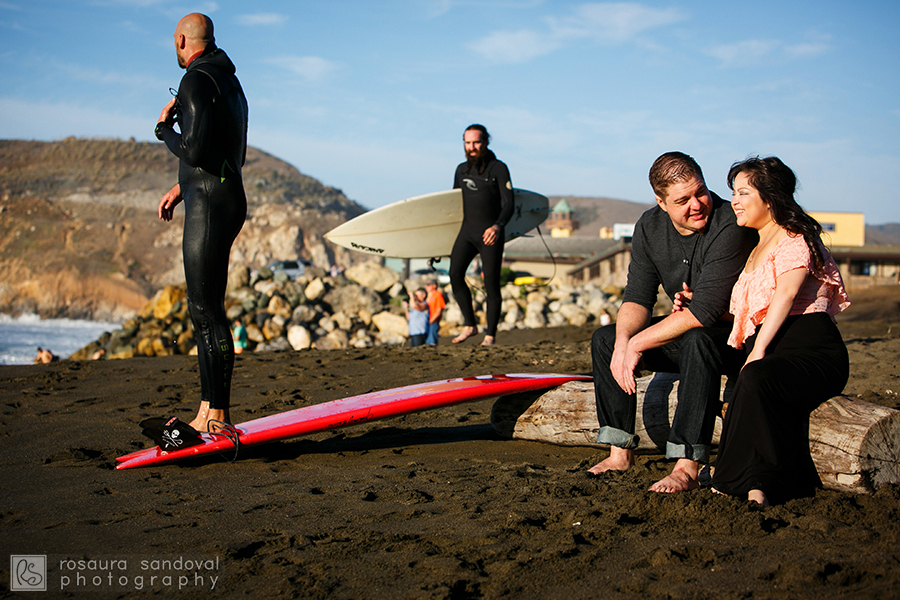 CONTACT ROSAURA to photograph your wedding or family  FIND ROSAURA on Facebook FOLLOW ROSAURA on Twitter!