My niece Katharina turned 8 last month.  I had the pleasure of taking her birthday portraits during the Thanksgiving break while visiting my family in LA. She is sweet, smart, athletic, sensitive, funny, artistic and just wonderful. Can you tell I'm a proud tia? She picked out her own outfits and her and her sisters did her hair & make-up. It was so wonderful to do these photos and also practice my off-camera lighting with studio lights.   Thank you brother G for setting up your portable studio! Feliz Cumpleanos, Katharina!  I love you very much!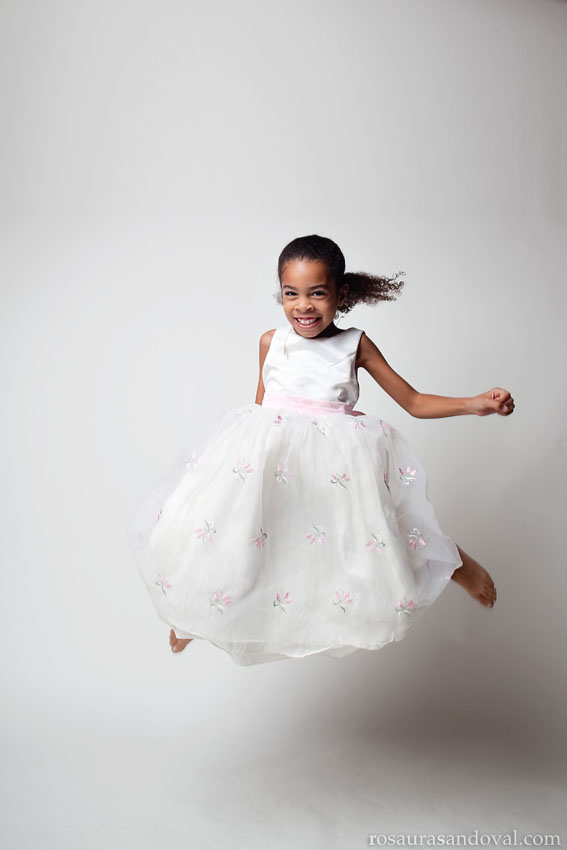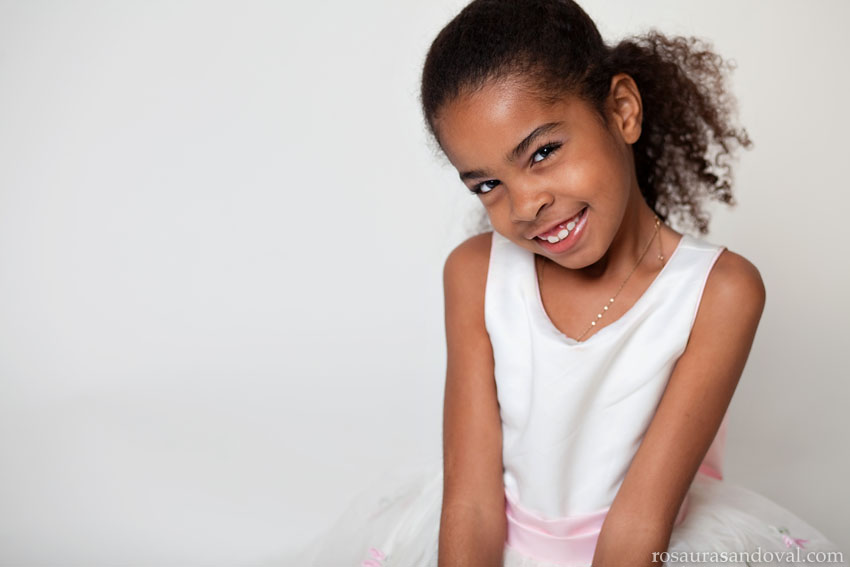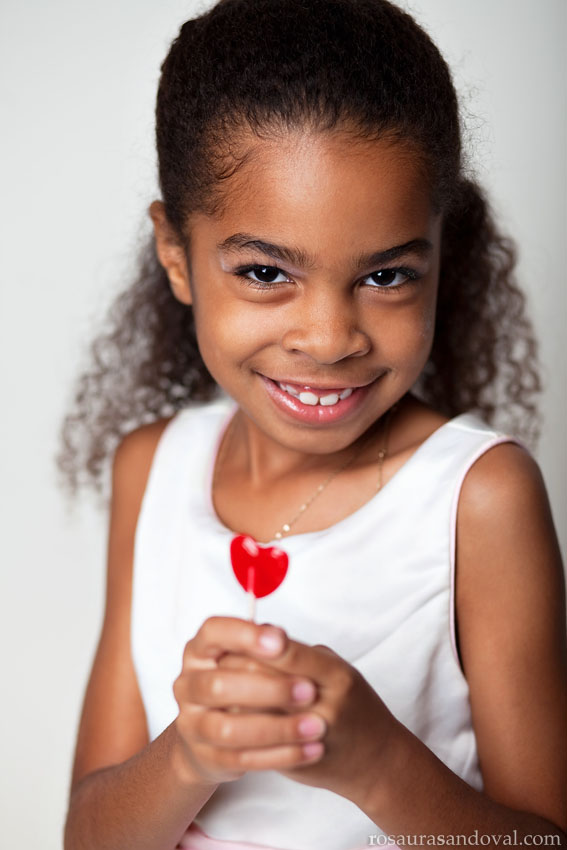 Here's a little 'behind the curtain' shot where you could see a little bit of our setup.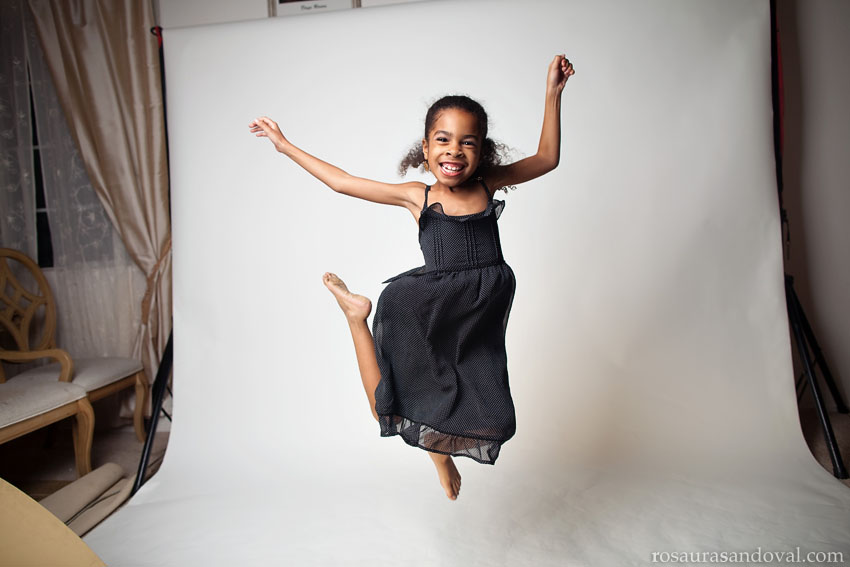 We listened and danced to Michael Jackson during the shoot and we just had to get her with a hat in his honor.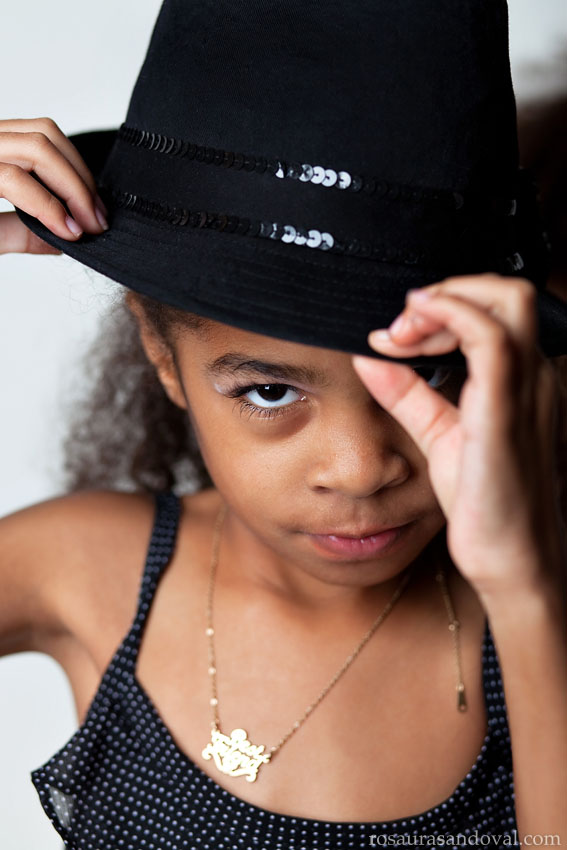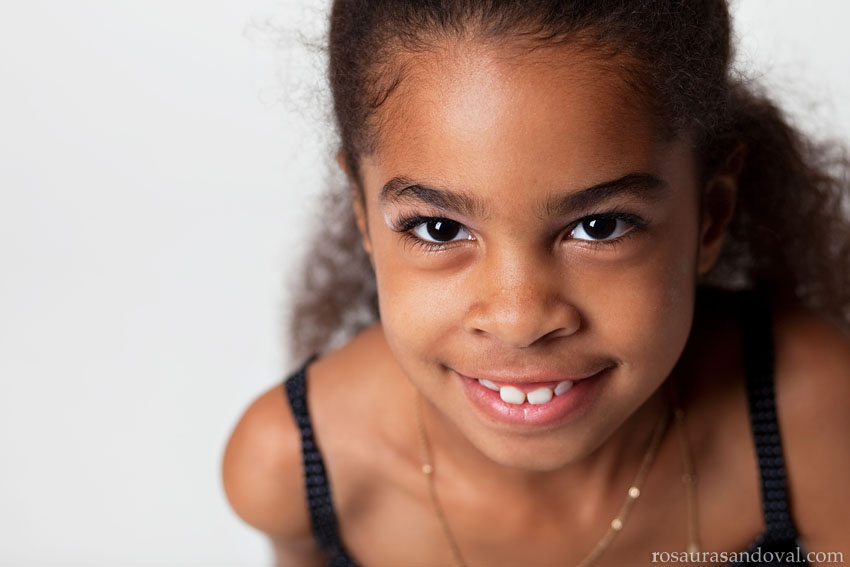 All the Smith girls have amazing hair and I loved getting this series of pictures with her awesome natural hair (that's _never_ been cut!):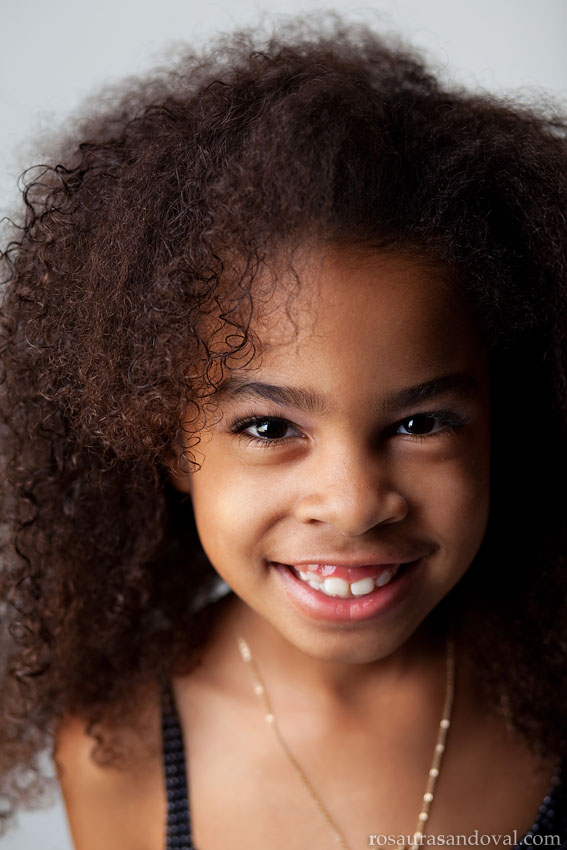 I made up a silly 'knock-knock' joke (that didn't even make sense) and she cracked up.  She's so funny.